Ribboned Circus Lion - Leather Mask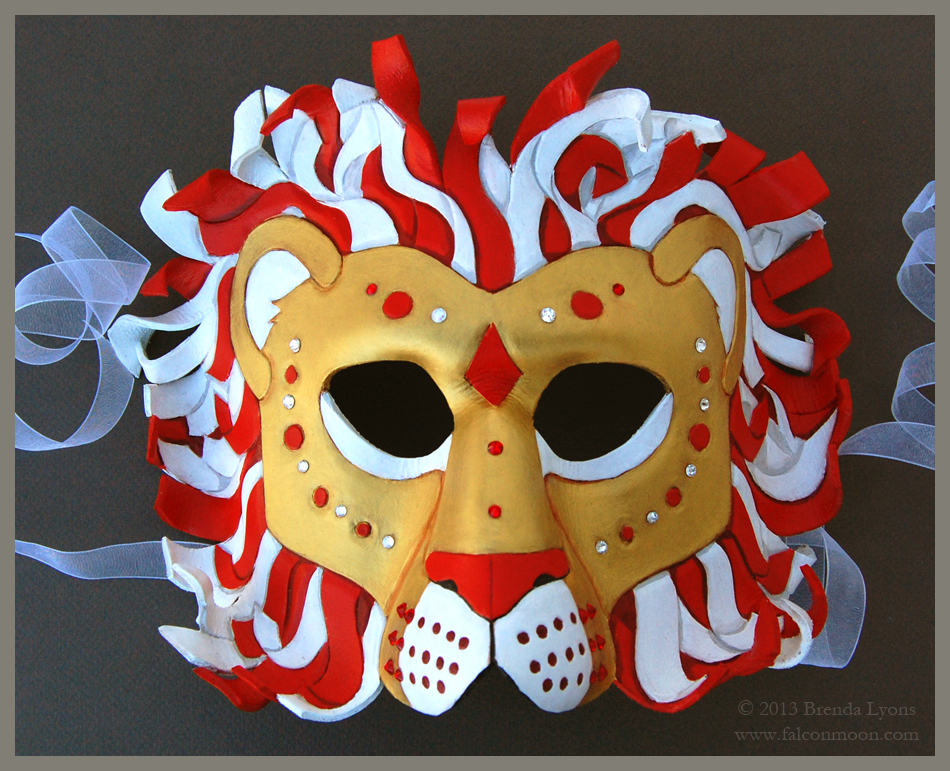 Medium
: Leather, acrylic, glass crystals and ribbon.
Original:
Sold, please
contact me
if interested in this mask.
This was one of two circus-themed masks for a client, who wanted a lion with a ribbon theme in red and white with crystals for a fancy party. This is all
one piece of leather, with the 'ribbons' being twisted and curled tendrils of 'mane'.
| Back to
Mask Gallery
| Back to
homepage
|