Ruby-Throated Hummingbird - Leather Mask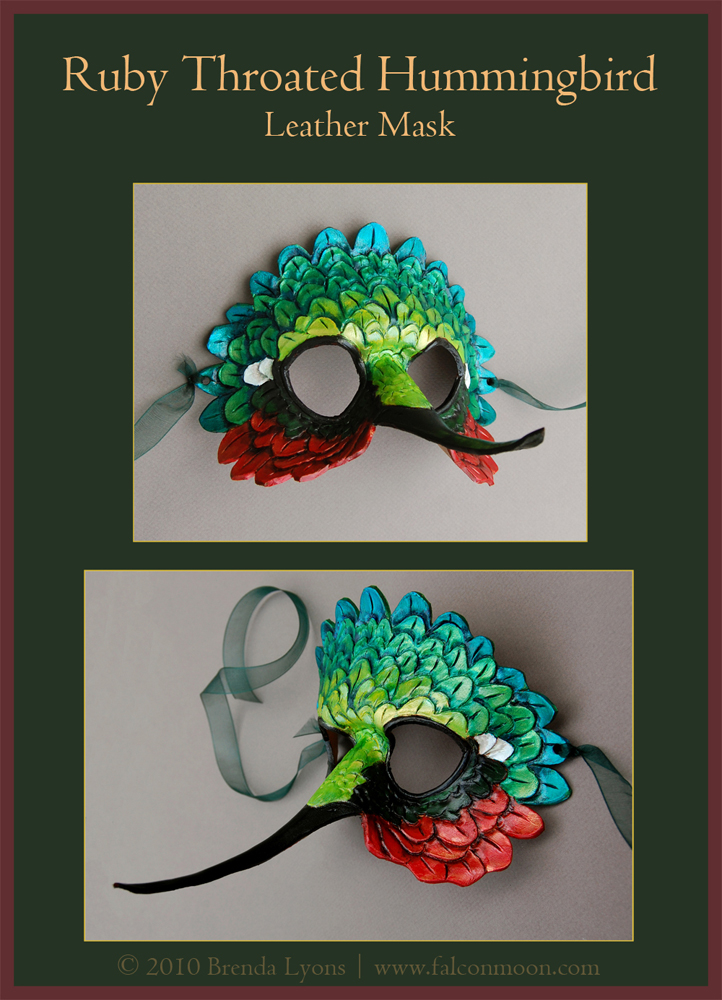 Medium
: Leather, acrylic and ribbon.
Original:
Sold (Please
contact me
if interested in ordering this mask)
This is loosely based on the plumage of the male ruby throated hummingbird, with some artistic license taken in order to make it
fit a human face. These birds are really a treat to see in a garden! The 'hum' is almost insect-like, but deeper. Photos simply
do not do these iridescent birds justice, and as much as I tried to capture that iridescence in this mask, art will always fall
short of the real thing!
7-oz hand tooled and shaped leather and painted with acrylics.
| Back to
Mask Gallery
| Back to
homepage
|