Saw Whet Owl - Leather Mask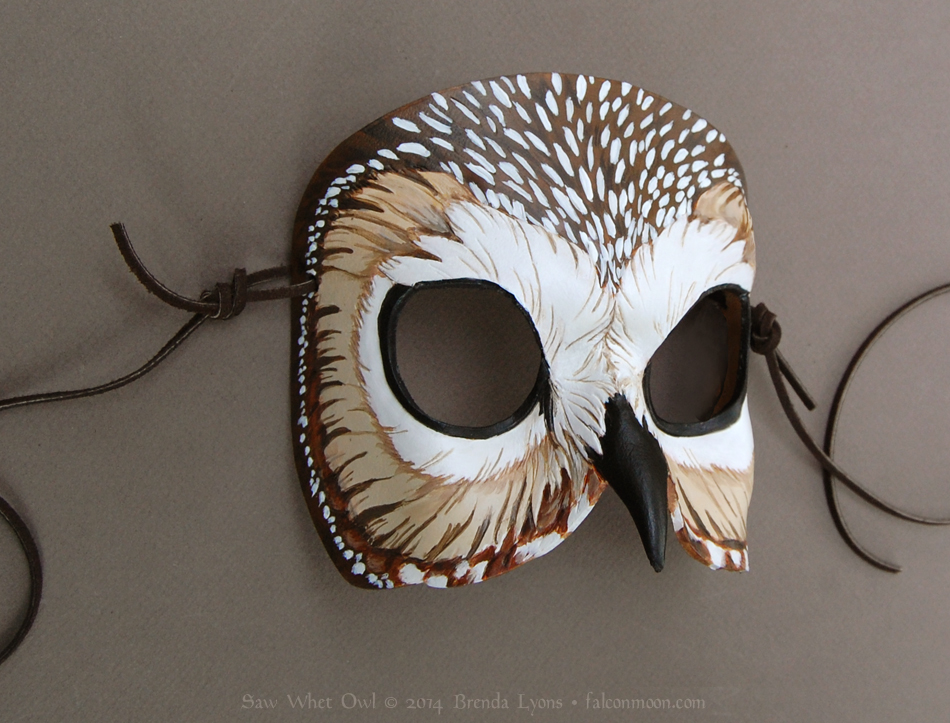 Medium
: Leather, acrylic, leather lace.
Original:
Sold. Please
contact me
if interested in ordering this mask
For the charity raffle for Horizon Wings' yearly Owl Prowl, I decided on making a Saw-Whet Owl mask, in honor of
the new Saw-Whet we have as an educational bird. Saw-Whet Owls are primarily a northern owl, coming south to
New England only during the winter. You usually think of birds flying south to Florida for the winter, but not
Saw-Whets - Connecticut winters are warm enough for them!
| Back to
Mask Gallery
| Back to
homepage
|