Eastern Screech Owls - Leather Masks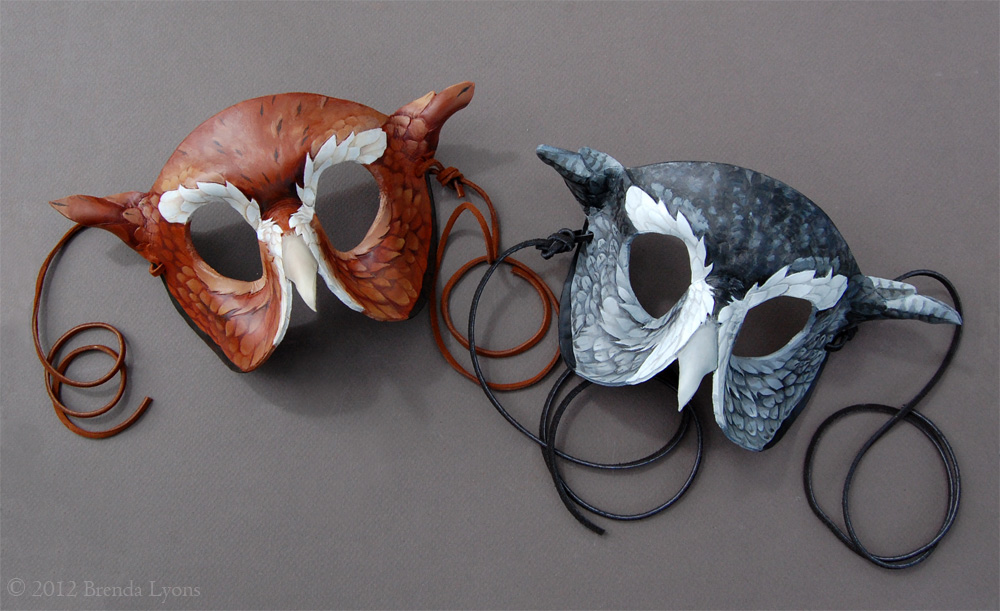 Medium
: Leather, acrylic paint and ribbon.
Original:
Sold, please
contact me
if interested in this mask.
I made these two Eastern Screech Owl masks for the
Horizon Wings
Earth Day raffle. They are based on
our two resident screech owls (unreleasable due to injuries), Herkimer the red screech, and Jasper the gray screech.
| Back to
Mask Gallery
| Back to
homepage
|