Sinister Bird - Leather Mask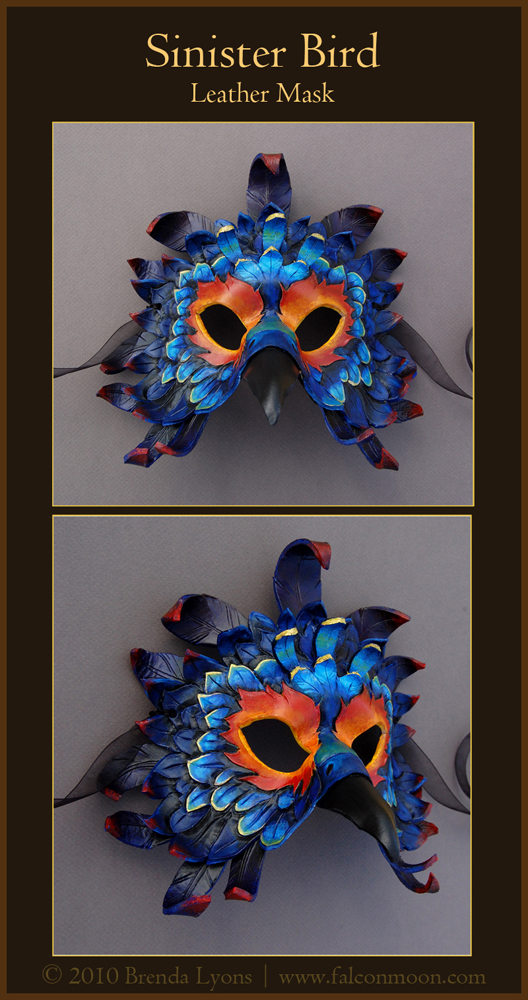 Medium
: Leather, acrylic and ribbon.
Original:
Not Available
This was a commissioned mask for someone who wanted something a bit dark and 'twisty' and bird-themed. I had a bit of fun
with this. I wasn't sure I would like the blue with the red, but I think it balances nicely.
Hand shaped and carved from 7-oz leather and painted with acrylics.
| Back to
Mask Gallery
| Back to
homepage
|