Spring Bird Mask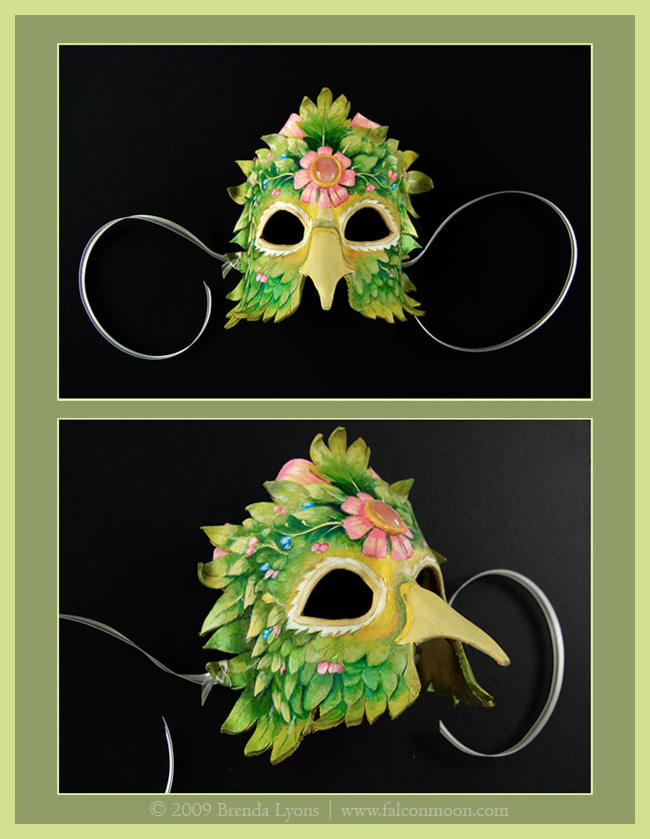 Medium
: Leather, acrylic, rose quartz, ribbon.
Original:
Available
I'm not sure if I've ever done something entirely in pastel colors before. It was a little scary at first but I think I could
get accustomed to using them some more...in moderation, of course.
This is a hand-tooled and shaped leather mask, painted in acrylics and set with a rose quartz. It is the second in a series of
Seasons masks based on my Seasons stories. This mask represents Spring in her bird form.
| Back to
Mask Gallery
| Back to
homepage
|