Summer Bird Mask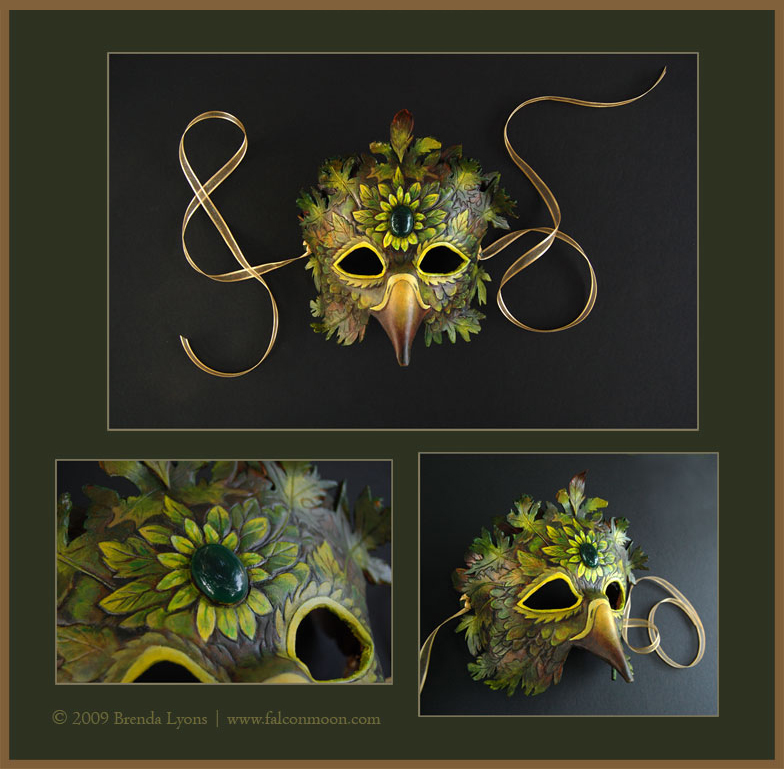 Medium
: Leather, acrylic, green agate, ribbon.
Original:
Sold
A mask based on the bird form of one of the three Seasons sisters, Summer, from my Seasons stories. This is hand shaped and tooled
from 8 oz leather with a green agate cabochon. It's painted with acrylics and tied with ribbon.
| Back to
Mask Gallery
| Back to
homepage
|