Twilight Raven - Leather Mask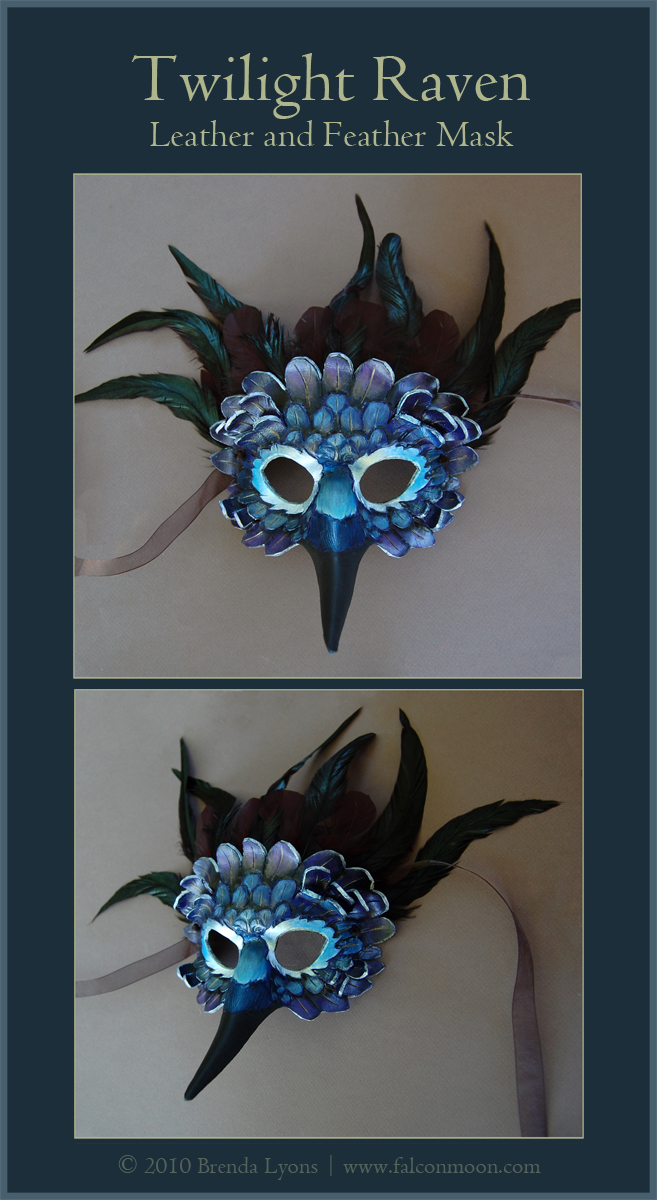 Medium
: Leather, acrylic and feathers.
Original:
Sold (Please
contact me
if interested in ordering this mask)
Raven masks are just so much fun to make! And I can't help but add fun black
feathers. Hand shaped and tooled 8-oz leather, painted with acrylics, and adorned
with black and iridescent feathers.
| Back to
Mask Gallery
| Back to
homepage
|