Wind Spirit Mask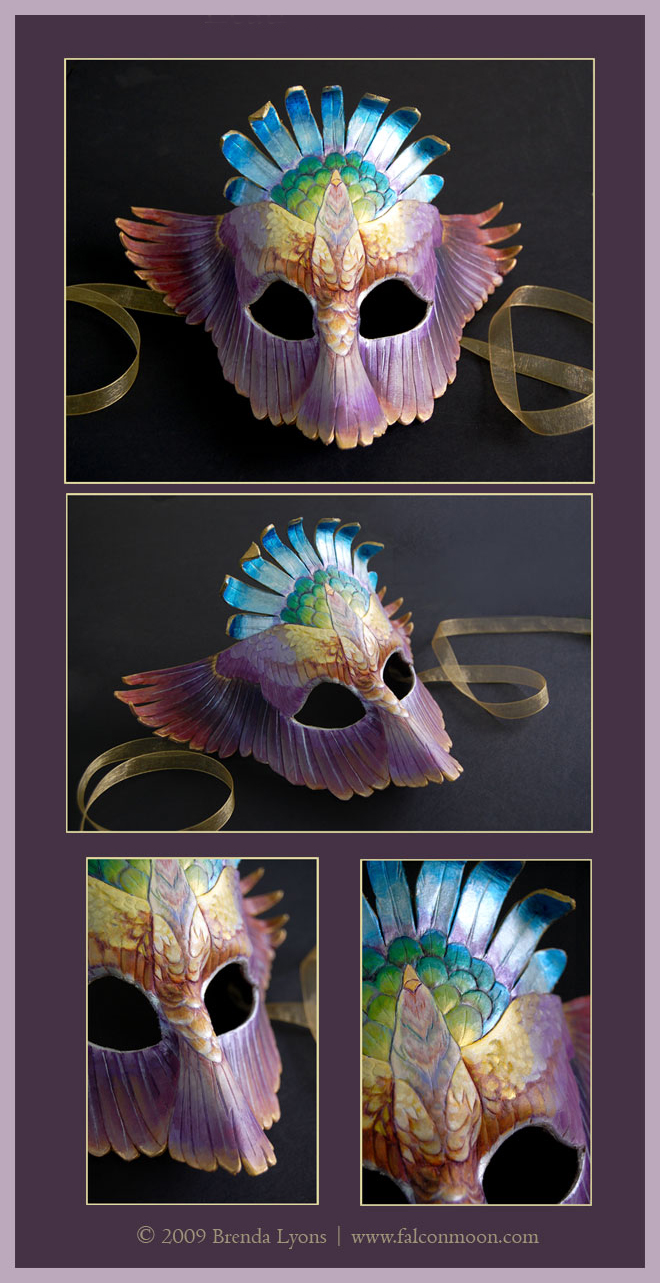 Medium
: Leather, acrylic, ribbon.
Original
: Sold
This is a bit different from the other masks I've made. Instead of being suggestive of a bird's face, this one represents a bird's
body, wings and all, with some decorative feathers at the top. There are some pearlescent bits on this as well.
| Back to
Mask Gallery
| Back to
homepage
|