Wind Spirit Starling - Leather Mask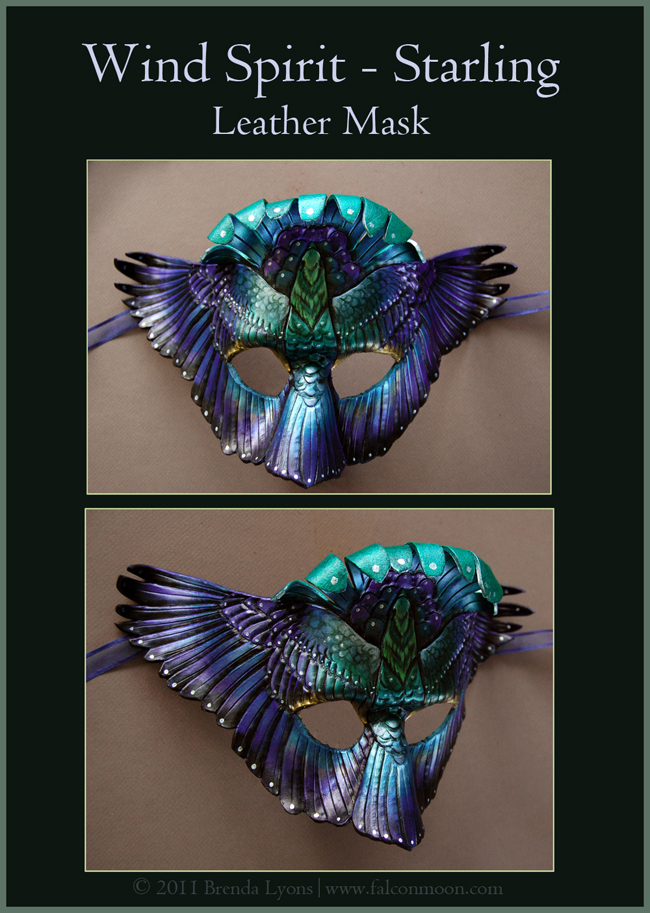 Medium
: Leather and acrylic
Original:
Not Available
This mask is a combination of two of my previous masks. The shape is that of my Wind Spirit
mask, and the coloration is that of my Winter Starling mask. The client wanted the Wind Spirit
mask, but preferred the Starling colors, so I combined them to create this.
| Back to
Mask Gallery
| Back to
homepage
|