Dreaming Falcon Mask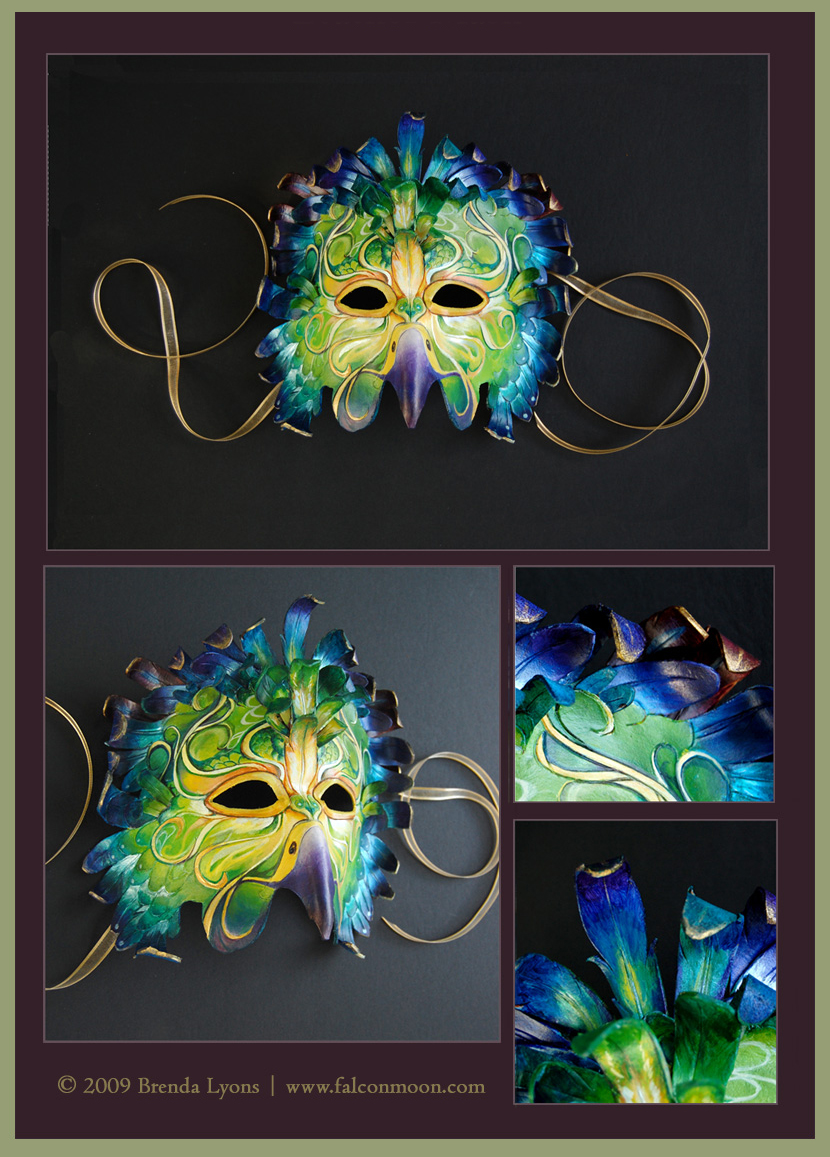 Medium
: Leather, acrylic, ribbon.
Original:
Available
This mask is loosely based on my painting,
Apparition
. I wanted to capture the ethereal colors in a mask. Like with
my previous two masks, this one went in its own direction after I started. Originally I planned on using real feathers and
I even hand dyed a bunch, but the colors and shapes didn't seem to match. So, I fashioned feathers out of leather and those fit the
design much better.
I painted the tips of the outer feathers with metallic gold acrylic and many of the white and blue areas are pearlescent.
| Back to
Mask Gallery
| Back to
homepage
|