Iridescent Gryphon II - Leather Mask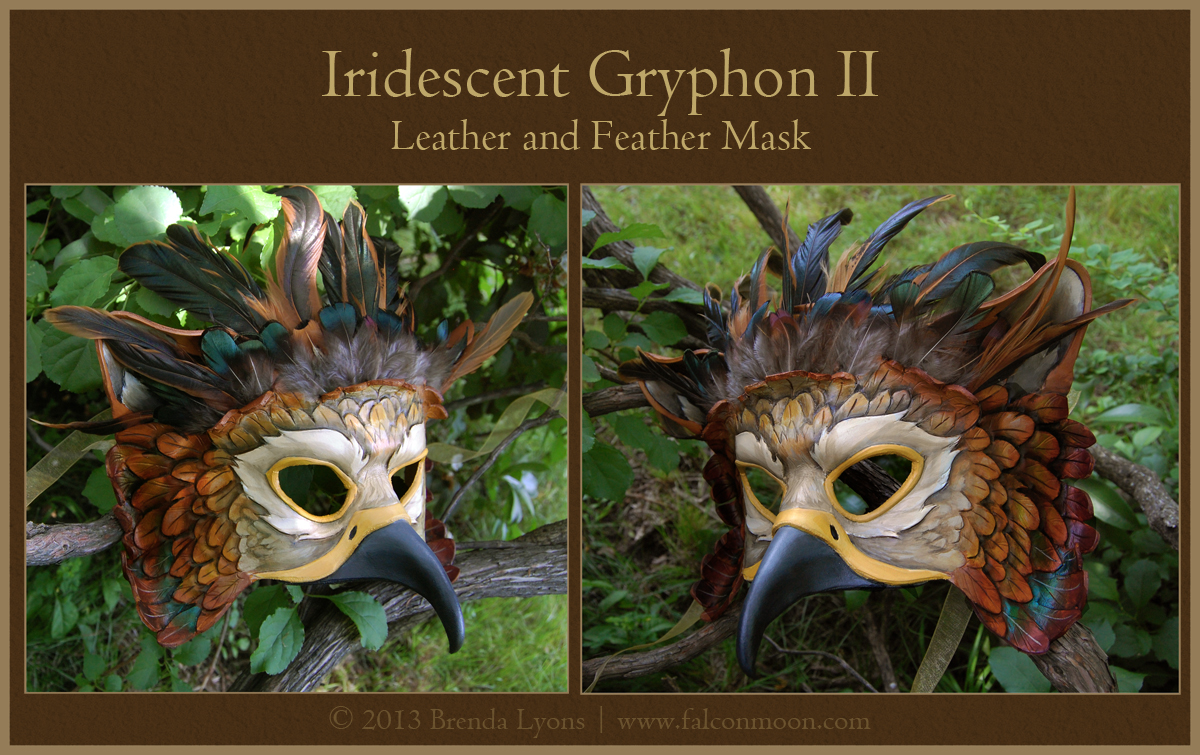 Medium
: Leather, acrylic paint, chicken and pheasant feathers and ribbon.
Original:
Sold, please
contact me
if interested in this mask.
If this looks familiar, it's because it's a remake of the second mask I ever made
back in 2009
.
A client requested this mask specifically, and I agreed to remake it as long as I could fix the beak! Since
then I've learned how to shape leather to an actual raptor beak shape, and they agreed that it would look better
with the new type of beak I do. I also placed the real feathers in a more orderly fashion, and in the past 4
years my tooling has gotten a lot better so the mask has better texture.
| Back to
Mask Gallery
| Back to
homepage
|